Paying Your Taxes
You can pay your Municipal Property Taxes many different ways:
Drop off payments during the pandemic
The Municipal Office is open to the public, but you can still drop off your payments by placing your cheque or money order into the Drop Off Box located to the left of the door to the Wilberforce Municipal Office.
Be sure to seal your payment and remittance slip in an envelope marked Attn: Tax Dept.
At this time we are discouraging the use of cash for payments to enhance staff safety. Debit payments are not able to be processed at this time however all other methods of payment outlined below are still available.
By mail
Payments may be mailed to the Municipal Office with current date or postdated cheque. Our mailing address is:
PO Box 295
Wilberforce, Ontario, Canada
K0L3C0
If you require a receipt, please provide a self-addressed, stamped envelope.
At your bank
Taxes may also be paid by Telephone Banking Services, Direct Deposit at your bank branch or through your online banking site. Use the roll number for the account number.
Pre-Authorized Payments
To automatically have your taxes withdrawn from your bank account on the installment due date or over ten equal monthly payments, fill out our online Pre-Authorized Tax Payments Form.
Online Credit Card Payments
You can pay your taxes by Credit Card using Plastiq, an online third party payment service provider that charges a small convenience fee. Making payments with Plastiq is similar to making any other online credit card payment.
Pay now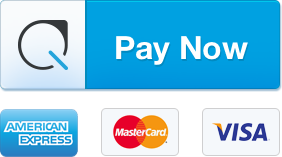 In-person Credit Card Payments not available
The Municipality of Highlands East does not accept credit card payments made in person.