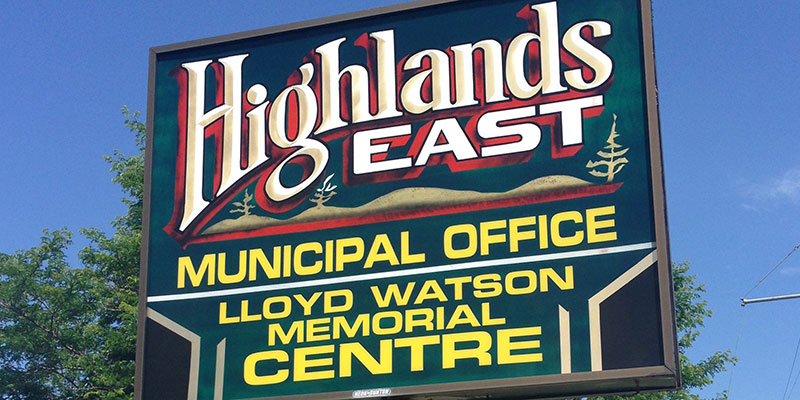 Guide to Municipal Office Use During COVID-19
Appointments recommended
Our offices are open to the public and appointments are not required. We do recommend making an appointment if possible to ensure efficient service and to allow for safety procedures and social distancing within our offices.
General processes and procedures for accessing our office buildings as well as specific information pertaining to certain services that we offer are outlined below.
How to book an appointment
Wilberforce Municipal Office
For appointments at the Municipal Office in Wilberforce please contact Tracy Millar at 705-448-2981 Ext. 421 or email tmillar@highlandseast.ca
Building Department Office in Gooderham
For appointments at the Building Department please contact Tracy Evans at 705-447-0051 Ext. 441 or email tevans@highlandseast.ca
General processes and procedures
Appointments will be booked in blocks of 30 minutes. This allows for proper physical distancing within the office and to allow time for staff to properly sanitize for the next appointment.

Face coverings are recommended and appreciated.

Customers will be screened and asked to sanitize upon arrival.

Only one person will be allowed in the lobby at a time in order to maintain social distancing requirements.