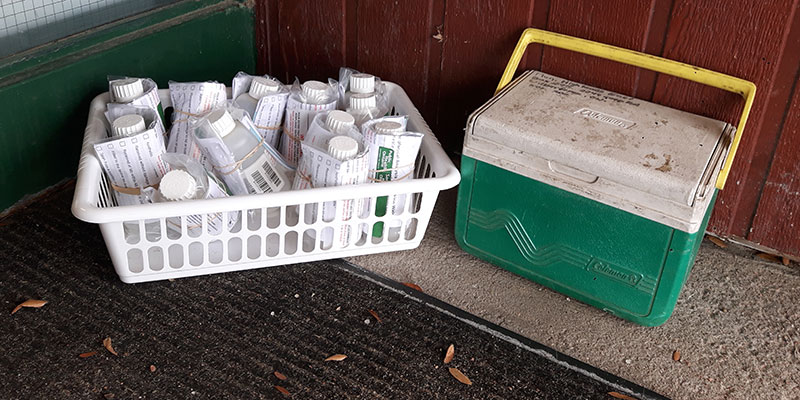 Changes to Water Sample Service during the pandemic
Water sample bottles will be placed outside the main office door on sample days, in the morning, for those needing kits.
A small cooler will be placed beside outside for those wishing to drop off samples they have taken. Place the sample inside the cooler and close the lid to keep the samples cool.
Staff will endeavor to ship samples for as long as the courier is in operation. This information will be updated as the coronavirus (COVID-19) situation develops.